"OVERTONES" RADIO SHOW/PODCAST

HOSTED BY RENEE COLLINS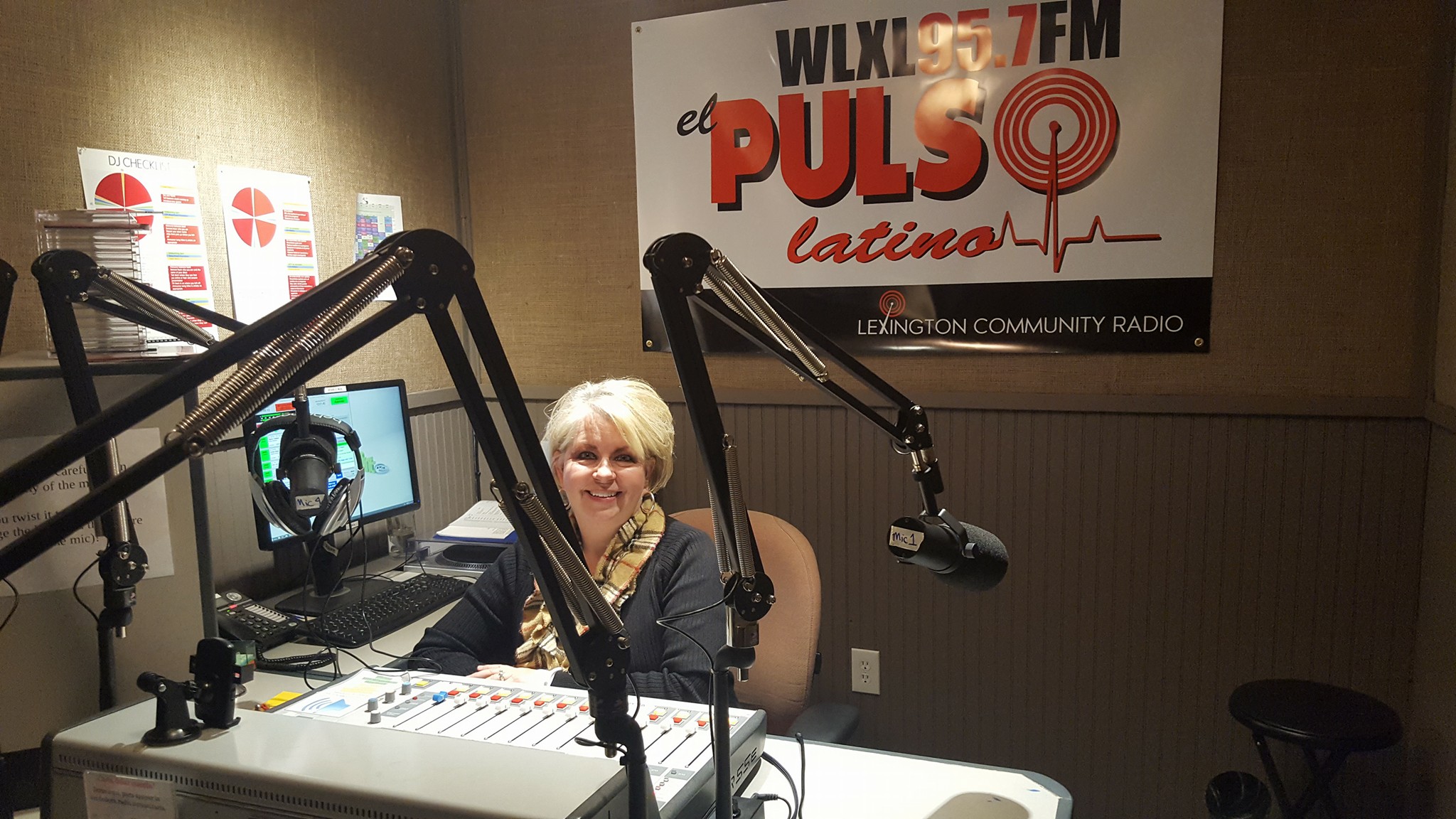 On January 23rd, 2018, Renee began hosting a local radio show on Lexington Community Radio 93.9FM on Mondays from 3pm to 4pm. We hope you will listen in!
From the inception of the show, Renee wanted to focus on local music, musicians, the Lexington music scene and highlight songs and songwriters with a Kentucky connection.
She developed segments or blocks which will recur weekly or biweekly.
Some of those segments include:
"It's ok, I'm with the band"
An interview with a local musician, sound engineer, stage manager, or producer that is not THE featured performer but contribute in a variety of ways in making a solo artist or band accomplish their musical performance goals.
"Red Barn Rewind"
A feature highlighting a significant performance from past Red Barn LIVE concert experiences with a focus placed on those who are making or have made a contribution to the regional and/or national scene.
"This is my town"
An interview where we highlight local artists who have written songs about cities, towns and/or socio-economic conditions in Kentucky. We will invite the featured artist to come to the studio, perform the song and tell the audience about the story behind the song.
"Working in concert"
Spotlight feature on a local business, organization, or non-profit that is partnering with local musicians OR other local businesses, organizations or non-profits in support of promoting genres, artists and music education.
"Talk about my generation"
Interview with key players in the local music scene to discuss hot and important topics relating to the local, regional and musical scene connected to generational differences and similarities. Also this will be feature where we highlight mentoring relationships being forged here in Lexington where a new artist is learning from a veteran artist in interview that will explore what each generation can learn from another generations in regards to musical influence, songwriting and performance.
"Singing between the lines"
Feature with a focus placed on the great songwriters in Lexington performing in the studio, talking to us about songwriting process they most employ and telling us the story behind the songs they write.
"Solo break"
An interview with a soloist with a local or regional band or organization representative of all genres and with the purpose of exploring the career path of the soloist.
"Faculty meeting"
Once or twice a month, I will call a "faculty meeting' to interview 2-3 music professors from colleges and universities in the state of Kentucky. An agenda will be followed with pre-work being brought to the studio to discuss anything relative to trends and issues in their field of study or to highlight their research or upcoming performances.
"Keys to success"
Interviews with community and business leaders who are doing great things to benefit the arts in Lexington and the State of Kentucky.
"Counterpoint"
Interviews and discussions with two musical artists who have opposing viewpoints to promote positive discussion, educate the audience, and learn other viewpoints.
"Red Barn Roundup"
I will be interviewing the artist(s) and/or discussing the upcoming show on Red Barn Live! with a studio performance.
"RefLEXions"
Feature to discuss recent concert performance in Lexington, music awards shows, bias in music, and any topic with significance relating to the local music scene.
"Red Barn Recap"
Weekly report of who was on Red Barn Live! the past week, highlights of the performance and what you can hear when the show airs on Red Barn Radio.
"Room 17 Productions"
Feature on one of the many students of UK Professor Emeritus Sara Holroyd whose careers were a "production" or "produced" in UK School of Music "Room 17". These stories are the basis of the non-profit organization room17productions.com which demonstrates how an education in music cuts across many career disciplines.
To donate to Room 17 Productions, please click the donate button below.

If you have any questions, you may contact me at
renee@room17productions.com